DNA Kit - How to Use it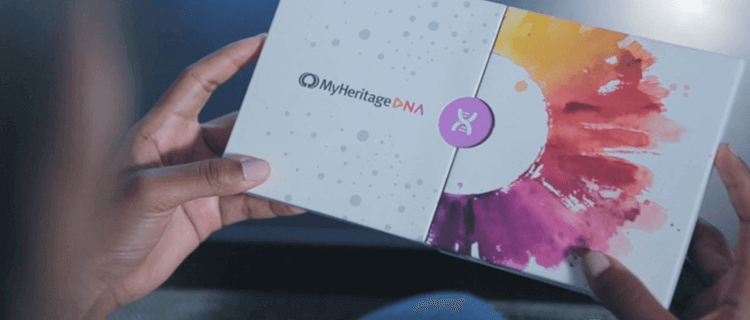 How to get and use a DNA kit for genetic testing
Those who are interested in their ethnic heritage and in increasing the possibility of discovering relatives who are thus far unknown to the family would do well to consider
taking a home DNA test
. The MyHeritage DNA test kit is easy to use, and the information it unlocks may confirm what you already knew, or really surprise you! Note that this DNA kit was designed as a DNA ancestry test - specifically to help you discover more about your family.
How do I get a DNA kit?
The first step is
obtaining a kit for home use
. As easy as the rest of this testing procedure is, making the request for your own kit is by far the easiest thing you have to do. Simply go to
https://www.myheritage.com/dna
to create a free MyHeritage account if you don't already have one. Then you'll be able to order your DNA kit and have it shipped right to your door.
What is included in a DNA kit?
Soon after you've ordered your DNA kit, you'll receive the special MyHeritage kit box (look for a splash of color), straight to your mailing address. The DNA kit includes everything you need to take the DNA home test.
The DNA kit includes:
2 cotton swabs
2 vials with liquid inside
An envelope addressed to the MyHeritage lab.
That, and a quick trip to the post office once you've completed the test, and you're set.
How to use the DNA kit
Here's what you do
:
Activate your kit online using this DNA activation link. This step is very important to make sure you get your results.
Take the first sample by rubbing the first cotton swab across the inside of one of your cheeks for 30–60 seconds. Then place that cotton swab in one of the vials. Break the stick off of the cotton swab and close the vial tightly.
Take the second sample - Repeat with the second swab in the other cheek, and place in the second vial.
Send the samples - Place both vials in the envelope and mail it to the MyHeritage lab.
That's all you have to do! About 3–4 weeks later you will receive an email notifying you that the results of your DNA home test are available via your MyHeritage account, and you'll be able to delve into your ethnic origins, as well as new elements of your family history.
What happens at the DNA lab?
MyHeritage
scientists evaluate your DNA sample
with cutting edge technology and state of the art laboratory equipment. Experienced technicians process your data with sophisticated robotics, lasers, advanced computing, and molecular biology techniques.
What makes this DNA kit different from all other DNA kits?
The MyHeritage DNA kit is particularly straightforward in terms of what you need to do. There is no collection of blood, or even saliva. Blood and saliva samples can get messy. For the MyHeritage DNA test, all you need is a cheek swab. It's fast and easy, not at all messy, and doesn't require any special skills or tools. The other particularly valuable element of the MyHeritage DNA home test is that you can go beyond your test results and explore your family history, with the many family history tools that you'll have access to as a MyHeritage account holder. Ready to learn more about YOU?