| | | |
| --- | --- | --- |
| | | PremiumPlus family site |

My name is

Raymond Mihaere

and I started this site.
The reason for this site is to allow all the immediate family to have access to the information about our ancestors and to share the knowledge of them that we have. If you have any comments or feedback about this site, please click here to contact me.
Our family tree is posted online on this site! There are 4331 names in our family site. The earliest event is the birth of Unknown Tamatea Pokai Whenua (1100). The most recent event is the death of Ngaurumawhatu Lucy Rangitaawa (June 2 2014).
The site was last updated on July 31 2014, and it currently has 70 registered member(s). If you wish to become a member too, please click here. Enjoy!
All of the people on this tree are from my investigations and are as correct as possible. There will always be errors as I have noted that the information that was automatically transferred recorded all those who have children as being married when they may not be, so I have tried to correct those but may have missed some.
The more input everyone has the more the fuller the picture of those who did their best to give us every opportuntiy to have a rich heritage to inherit.
Posted by:

Raymond Mihaere

on

May 18 2013 14:16
Owen Gould, Tiana Mihaere & Julia Fauth
Oamaru's rowing contingent have performed well at the New Zealand Schools' Maadi Cup Regatta at Lake Karapiro picking up a respectable medal haul.

The change in format where more crews are taken through to the quarter-finals, rather than the repechage system, has been a plus with six crews from the three local schools progressing to the quarter-final stage.

St Kevin's College's Julia Fauth continued to impress taking gold in her Girls Under-16 A final with a time of 8:20.91, shaving almost seven seconds from her second place semi-final finish. Fauth and Tiana Mihaere then went on to take a silver medal in the Girls Under-16 2X.

Posted by:

Raymond Mihaere

on

Sep 3 2012 02:55
Ngāti Rakai Paaka, Ngāti Kahungunu (? – 1875)

Posted by:

Raymond Mihaere

on

June 17 2012 23:22
Oamaru
2012 TrustPower Youth Community Spirit Award
Winner: Hannah Mihaere from St Kevin's College


Hannah is so passionate about serving her school that this year she was made Cultural House Captain and a Special Character Prefect at St Kevin's College. Her leadership and guidance skills are also widely recognised by peers and staff across her school.

At St Kevin's Hannah is the student leader of the Kapa Haka Group, a member of the Justice Awareness group, she represents St Kevin's on the Youth and Students against Drink Driving Councils and she is a strong sportsperson too.

Outside of School Hannah represents the under 17 & 18 Maori Netball Otago squad, and she is also the secretary of SADD.

Hannah was also fortunate to be selected to travel to India with the Edmond Rice India Immersion Experience where she was able to volunteer in one of the Mother Teresa Houses and experience firsthand some of the poverty that exists there.

Hannah is a very talented young lady who according to her Assistant Principal is always prepared to use her talents for the good of others. Hannah aspires to complete either a Law degree or Medical Science degree and we wish her all the best for the future. As part of her prize money Hannah donated $250 to SADD (Students Against Drink Driving).

Photo above: from left to right; Waitaki District Mayor Alex Familton, TrustPower Oamaru Youth Community Spirit Winner Hannah Mihere and TrustPower Chief Executive Vince Hawksworth.

Posted by:

Raymond Mihaere

on

May 22 2012 01:53
Elder Matthew Cowley (Who Davis knew well because he often recieved scowling looks when he tried to jitterbug at green and gold balls as jitter bugging and rock n roll was frowned upon) tells of a great convention held in 1881 that represented all of the native tribes of New Zealand. They were gathered at a native village near Mastertown, near Wellington. Many who attended that conference were old enough to have seen the first Christian missionaries arrive in New Zealand, and all who attended belonged to a Christian church. They were Catholics, Methodists, or Presbyterians. One of the dominant topics considered was why the Maoris were no longer religiously unified as they had been before Christianity came to them. If Christianity was the higher light—the true religion—why were they divided into many churches? So they began asking themselves which of these Christian churches was the right one for the Maori race and which one they should all belong to so that there would be only one church among them. Not knowing the answer and not being able to decide in their debate, they turned to their wisest sage, Paora Potangaroa, and asked him which church they should all join. He said he would have to think on it and then went to his own residence which was nearby. After three days of fasting and prayer, asking Jehovah which was the right church for the Maori people, he returned to his people and said: "My friends, the church for the Maori people has not yet come among us. You will recognize it when it comes. Its missionaries will travel in pairs. They will come from the rising sun. They will visit with us in our homes. They will learn our language and teach us the gospel in our own tongue. When they pray they will raise their right hands" (Cowley 200–01).
Paora Potangaroa then asked Ranginui Kingi to write down what he was going to say and his words were proclaimed to his people at the "eight-years house" on the 16th day of March 1881. Several things were said of interest to us: First, the year 1881 is the "day of fulness"; that is the year that the missionaries first taught the fulness of the gospel to the Maori people. It is also the year W. M. Bromley arrived to preside over the mission. He was told before leaving Utah "that the time had come to take the gospel to the Maori people." Potangaroa said the next year, 1882, would be the year of the "sealing." It was in 1882 when they were first taught about the sealing ordinances performed in the temple. He said the third year, 1883, would be the year of "the honoring," when they would pay "tribute to whom tribute was due, custom to whom custom . . . honor to whom honor" (See Romans 13:7). Elder Cowley interpreted that as the year when Maoris joined the Church in great numbers and gave "tribute to whom tribute was due [and] custom to whom custom" was due as they began worshiping the Lord (203–04).
The prophecy went on to say that they were the lost sheep of the house of Israel. They would learn of the scepter of Judah, and of "Shiloh, the king of peace." They would also learn of "the sacred church with a large wall surrounding it." There would be an "increase of the[ir] race" and of their faith, love, and peace (203). That was at a time when the Maoris were beginning to be exterminated, much as the American Indian was in the United States. There was a great deal of apprehension among them, a fear they would disappear as a people.
This covenant was written down on a piece of paper, and at the top of the piece of paper they drew an "all-seeing eye." This prophecy was then placed in a cement monument in the eight-years house where the convention was held. It remained there from 1881 until 1929, when a Maori sect known as the Ratana Church, in groping for substantiation that they were the true church of the Maoris as foretold by Potangaroa, broke open the cement monument to get at his prophecy, hoping to find something in it that would establish their claim to be the right church for the Maori (203–04).
Unfortunately, the storage chamber which contained the prophecy had not been hermetically sealed and the paper had been so damaged by moisture that nothing was legible on it.
That was 1929. In 1944, Matthew Cowley was the New Zealand mission president. He was there during the war years, and the only American missionaries he had were himself, his wife, and their daughter. They held a convention for the Maoris in the same area where Paora Potangaroa gave his prophecy in 1881. Present at the 1944 convention was Eriata Nopera, another great Maori chief. When he rose to speak, he told his people that he had been a little boy there when Paora Potangaroa gave his prophecy and repeated what he remembered of the prophecy. At the end of that day's convention, one of the women attending the convention had her husband go fetch parcel wrapped in brown paper from a trunk in their house. When he brought her the parcel, she called President Cowley and Eriata Nopera into an adjoining room and gave it to them. They opened the parcel and found a photograph of Potangaroa's written prophecy wrapped up in it (205).
What had happened was that in 1881, when the prophecy was written down by Ranginui, a photographer in Wellington had heard that a Maori had made a prophecy. He traveled out to that village and asked for permission to photograph it. This was granted and he photographed the prophecy before it was sealed in the cement monument. This woman's family got a copy of that photograph and had kept it since. She then gave it to Brother Nopera, who in turn gave it to President Matthew Cowley (205). That is the way we know what was in Paora Potangaroa's prophecy.

Posted by:

Raymond Mihaere

on

May 22 2012 01:20
Many prominent Maori from all over Aotearoa have made the point that we have connections to Israel. As maori we can connect ourselves back to the 7 Waka on which our ancestors arrived and then it starts to get a bit vague. Being a member of the Church of Jesus Christ of Latter Day Saints, through the patriarchal blessings that we recieve, we already have that belief. It is through Joseph the son of Jacob who was sold as a slave into Egypt and became second olny to Pharoah and his son Mannasseh that we are predominantly from. So what evidence do we have? Here are a list of customs that we have that coincide with biblical customs.
So I believe that we as Maori lived a law similar to the law of Moses. We had Whare Waananga which were houses of learning about God and that our Tohunga were the spiritual directors of our world like the priests or sons of Aaron of the Tribe of Levi were for Ancient Israel.
You can call allot of this coincidence but I think it is more than just coincidence. I know that we are connected to The Indian tribes of North America and Peru. This links us up to Lehi and Mulek who settled in the Americas from the middle east. It is the from the origins of the Indigenous Americans that we link back to Israel.
That is what I believe.

Posted by:

Raymond Mihaere

on

May 20 2012 17:01
Our Tangoio Connections.
Davis Mihaere's Grandfather originally named Mihaere son of Ihakara TeTuku and Maata Pouaru changed his name to TeTihi Mihaere when he arrived in Tangoio from Otorohanga. He got Te Tihi from Maatas Father who was of Kahungunu Descent and that is how the Mihaere surname was born and that is perhaps why he ened back in the Kahungunu rohe. Mihaere's Brother, Rapana also ends back in Kahungunu and Marries a McRoberts from Wairoa. From there he has a son Named Ihakara TeTuku Rapana or Ike Robin and that is how the Rapana name for this side of the Whanau is born.
Charlene married Kaaran Toatoa whangai to the Spooner (Puna) family from Tangoio
Mere Whaanga's sister Molly or Mako who is still alive lived in Tangoio and it is here that she lived with her Taunoa cousins as there is a Taunoa Connection here as well.
Tangoio is just north of Napier heading toward Wairoa here is the website link where you can register. http://www.tangoio.maori.nz/

Posted by:

Raymond Mihaere

on

May 20 2012 05:34
We connect to Iwitea through Koro Tihi Whaanga, Mere's Grandfather who was the first of Epanaias sons who moved to Iwitea from Nuhaka. Here is the website http://www.naumaiplace.com/site/iwitea-marae/home/welcome/ and this a picture of the Wharenui

Posted by:

Raymond Mihaere

on

May 20 2012 05:27
We get our Rangitane connections through Davis's Grandmother Emaraina Paewai. Through this connection we connect to the Hapu Ngati Mutuahi and our Pepeha I have recorded on one of my pages on this site.
Just got to the Rangitane Tamaki nui a rua website and register your families there if you haven't already. http://rangitane.co.nz/
Interestingly the Name Rangitane is short for Rangitane nui a rangi the name for the son of the Sky Father. If you were to marry this name up biblically it is another name for Jesus Christ. A Kuia from Takapau gave a friend the rangitane waiata to him and all of the words to all of the waiata were about God and praise to God. These waiata predated the arrival of the pakeha indicating that Maori already had an understanding of their being a saviour.

Posted by:

Raymond Mihaere

on

May 18 2012 20:39
This is Te poho o Ngai Tamanuhiri, at Muriwai we connect to here through Paku Kahuroa, Mere Whaanga's Grandmother and Hamiora Reweti. Davis Mihaere's Grandfather. Some have made the claim that one generation above these Makuini Honotapu who is Mere Whaanga's GGM and Robert Brown, Davis Mihaeres GGF were Whangai or half brother and sister. I am still looking into this because that is a pretty close.
This is where you can register etc http://www.tamanuhiri.iwi.nz/about/

Posted by:

Raymond Mihaere

on

Apr 27 2012 03:17
On ANZAC Day this year, after dawn service, I was sitting at my computer and decided to do a search on google of my Mihaere, Whaanga, Reweti, Taunoa lines to find out who of who served on active service overseas.
During my Google searches I found a number of Whaanga, and Mihaere uncles and great Uncles as well. Over the years that I was in the Army I kept seeing this name Taiamai Mihaere and asked all the uncles and aunty's on the Mihaere side if they knew him. None did.
Back then my investigations found out he lived in Parawanui, Bulls. From Bulls, Parawanui is a little settlement heading toward the sea. His Father was listed as Te Tike Mihaere so again no clue. I found out that he went away to WWI and was killed in France is buried in a Servicemans cemetery in Belgium. Because no one knew who he was I thought that he must be either from the Torere Mihaere's or another Mihaere family all together. I just couldn't find a link. Also Lingering in my mind was the story that Uncle Taylor used to visit a marae over toward Bulls near Kimbolton I think and there was a story of the family having had a role in moving the Wharenui due the possiblity that it might get flooded in the valley that it was originally in. I am not sure that this story that is true or not though but i knew there was some sort of connection there and I thought it was a Rangitane connection.
So flashing back to ANZAC day this year I come across his name again but this time there is an electronic copy of his Military Service record so I download it and open it up. To my surprise the person recorded as his next of kin, that Taiamai had been killed in action, has his father as Te Tihi Mihaere not Te Tike, yes Great Grandfather and then it says that because Mr Mihaere, Great Grandfather was deceased his closest relative to be notified of his death was his half brother Whati Wiremu Mihaere who was living in Bridge Pa (this explains our connection to Bridge Pa and why Dad called Ra Puriri his Uncle. My jaw dropped. Here was my Great Uncle that I have seen off and on over the last eight years in military searches and I didn't know it until today.
His records show that he was in the first native contingent that went to World War 1 in 1915, he was landed at Gallipoli and fought there and was wounded and evacuated. Once he recovered he was sent back to Galipolli and withdrew with the rest of the ANZACS to the western desert. in 1917 he is in France with the Pioneer Battalion where he is shot 4 times and he dies of hs wounds and is now Burried in a servicemans cemetary in Ypres, Belguim.
This is a Picture of the Pioneer battalion who were responsible for digging the trenches.
He spent three years over there and was only 25 when he died. I am grateful that we can finally acknowledge him as ours and ANZAC Day will have new meaning to me as I think of him and the rest of those who never came home.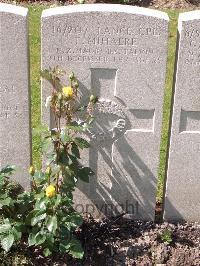 This is his headstone in Belguim
Cemetery: Lijssenthoek Military Cemetery
Country: Belgium
Area: Poperingewest-Vlaanderen
Rank: Lance Corporal
Official Number: 16/207
Unit: New Zealand Maori (Pioneer) Battalion
Force: Army
Nationality: New Zealand
Details:
Died of wounds 9th December 1917 Age 25 Son of Mihaere Te Tike of Parawanui Bulls New Zealand XXVII/D/53A
So I can see why no one knew who he was because he died before Koro Whati married Nanny Lena. This must have been how the connection to the Puriri Whanaui came about and possibly a connection through Whati's first wife. So Taiamai Mihaere is our connection to Parawanui Bulls and Kimbolton. Still to be solved is how was he a half brother. Was he Whangai or a blood brother noting that Whati's Sister Mihimihi and the Te Hau children are the only ones I know who were brother and sister to Whati. Also Charles Pompey is listed as his next of kin does anyone know the connection there?
http://muse.aucklandmuseum.com/databases/general/Cenotaph/50760.detail?Ordinal=202&c_embarkingtransport_search=%22hmnzt+20%22&c_embarkingtransport_logic=or
If anyone wants to see his military records they are attached.
Let us now remember him. Now I have a real reason to be at Galipolli for the 100 year Annivesary and then to visit his grave in Belguim
Lest we forget